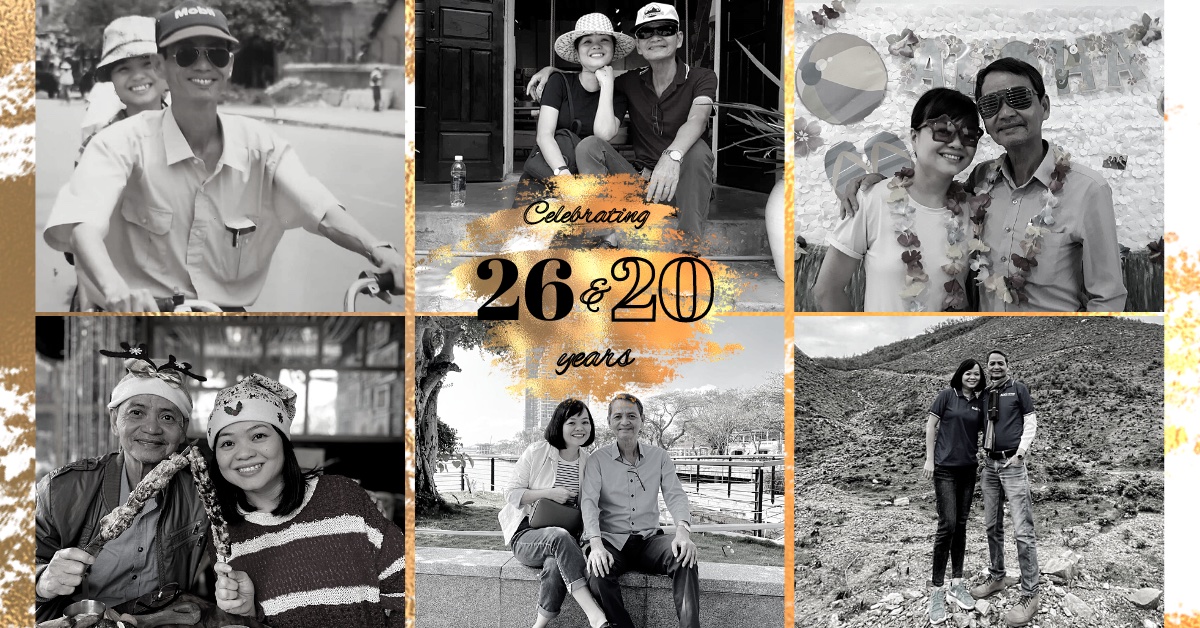 This July, Cau & Hien will both commemorate some epic milestones: 26 & 20 years respectively serving the beautiful people of Vietnam through their vital work at AOG World Relief Vietnam.

We would like to honour and celebrate this dynamic duo not just because of their talents, skills, professionalism, and longevity with our organisation, but also to express our respect and gratitude for the many personal sacrifices that they (along with their families) have made along the way.

As such, we will be hosting A CELEBRATION GALA DINNER TO HONOUR & CELEBRATE THEM ON SATURDAY, 16 JULY.

We plan to present them with a GIFT OF APPRECIATION for their years of service on the night. If you would like to contribute towards the Celebration Gala and/or their Gift of Appreciation you are more than welcome. Simply click the DONATE BUTTON below and follow the prompts.

The key to this special event, particularly the gift and video, is the element of... SURPRISE! So please do not email, text, call, or make social media posts of congratulations until after the celebration and then feel free to inundate them 🙂
On behalf of Cau & Hien, we just want to thank you for your love and support of this dynamic duo over the years. AOG World Relief Vietnam would not and could not be what/where/how it is today without them. We owe them our deepest thanks, love, appreciation, honour, and oh so much more.

With much love,
Kelvin & Rebekah Windsor